Jenny Beyer
Artistic Direction/Choreography/Dance
Jenny Beyer studied Hamburg Ballet School and at Codarts in Rotterdam. Her work, which is based at Kampnagel and K3 | Tanzplan Hamburg, stands for the involvement and engagement of audience through regular open rehearsals. Since 2014, she and her team have been using the production processes as an opportunity to question the parameters of dance outreach and audience participation in order to discuss and redefine them in dialouge with the people who visit their rehearsals. Jenny Beyer laid her focus on collaborative work back in 2007 by co-founding the international artist initiative Sweet & Tender Collaborations and the resulting project "Treffen Total" in 2010. Hamburg has been her production location ever since her residency at K3 |Tanzplan in 2007. Since then, she has produced 14 touring pieces, coproduced by Kampnagel Hamburg and Theater Freiburg, that have been shown at the Spring Festival in Utrecht, Netherlands, and the ImpulsTanz Festival in Vienna, among other places. Since 2012, she has been the choreographer of the popular Hamburg-based hip-hop/electro band Deichkind.
The unpredictable quality of showing oneself in the moment of a performance, making the written choreography tangible through the encounter with the audience, is inherent in Jenny Beyer's choreographic work. The steady view from the outside provided by the visitors of her rehearsals is an essential tool, deepening and specifiying her choreographic methods of perception work by keeping a constant dialog with her spectators.
Nina Wollny
Dance/Choreography
Nina Wollny worked as a dancer, rehearsal director and artistic assistant for the dance company anoukvandijk dc in Amsterdam for ten years. She studied dance together with Jenny Beyer at the Rotterdamse Dansacademie. She has been a part of Jenny Beyer's team as a dancer and co-choreographer since 2013, with significant contributions to the developement and implementation of the OPEN STUDIOS. Currently, in 2020, Nina is also working with the Norwegian company Mia Habib Productions and was part of the projects "A Song to…", "All – A Physical Poem of Protest" and "How to Die – Inopiné".
 "ALL", "DUETT", "LIEBE", "GLAS", "FLUSS", "DÉBUT", "DAS OFFENE STUDIO", "DEUX", "ENSEMBLE"
Chris Leuenberger
Dance/Choreography
Chris Leuenberger is a choreographer and dancer based in Bern, Switzerland. In 2006, he began working on a variety of performances as part of the White Horse Kollektiv. Since 2008, he has been working closely together with Jenny Beyer, and since 2015 with the Basel, Switzerland-based director Marcel Schwald. Currently, in 2020, Leuenberger is working with the Sudanese-American author Fatin Abbas on Ain't Got No, I Got Privilege – a solo for a white male body that explores the theme of privilege.
www.chrisleuenbergerproductions.com 
"Uniek", "I I I", "HAUT", "DUETT", "LIEBE", "GLAS", "FLUSS", "DÉBUT", "DAS OFFENE STUDIO", "DEUX", "ENSEMBLE"
Jetzmann
Musik
Jetzmann was musically influenced by bands such as Die Erde (see filmdocumentation "Die Liebe frisst das Leben" von Oliver Schwabe). After the turn of the millennium, he concentrated on the production of stage music and radio work. He has been composing music mainly for Jenny Beyer's performances and also for the choreographers/directors Begüm Erciyas, Emilie Girardin Dobosiewicz and Gloria Hoeckner, among others. He also produces two regular radio programs at the Hamburg radio station FSK – Radio Gagarin with Asmus Tietchens and the weekly program Ausflug. His album Use the Air was released in November of 2020 on the record label aufabwegen. It presents a collection of his music for performances. Listening and downloading here: https://aufabwegen.bandcamp.com/album/use-the-air
"Heroine", "Konkubinat", "Home Tapes", "TanzTanz", "Tableau Doublé", "Uniek" , "I I I", "HAUT",  "ALL", "DUETT", "LIEBE", "GLAS", "FLUSS", "DÉBUT", "DAS OFFENE STUDIO", ", "DEUX", "ENSEMBLE"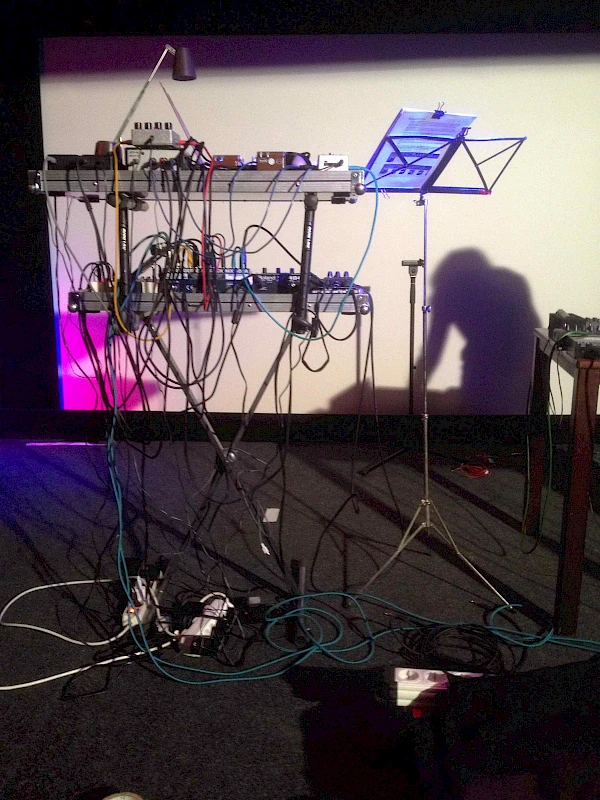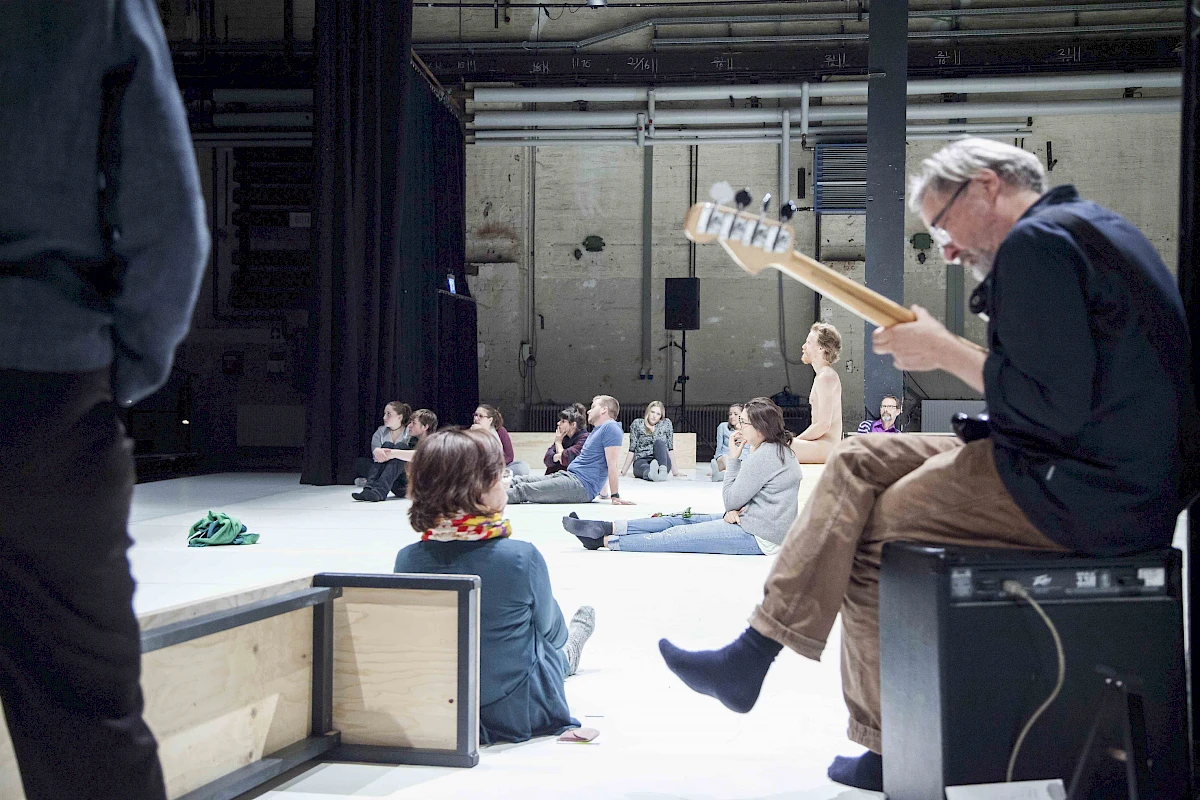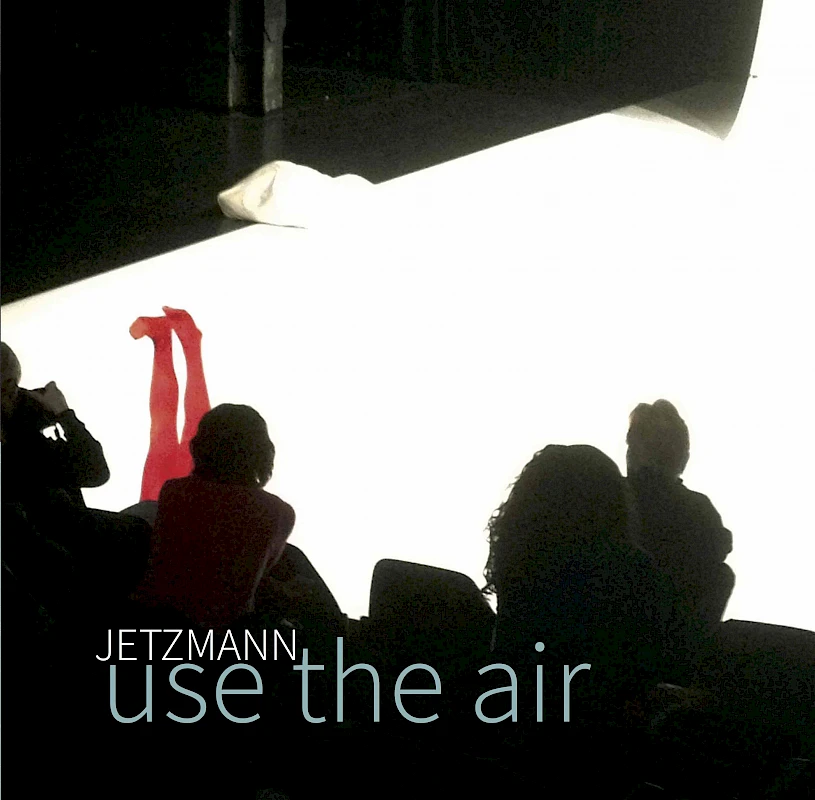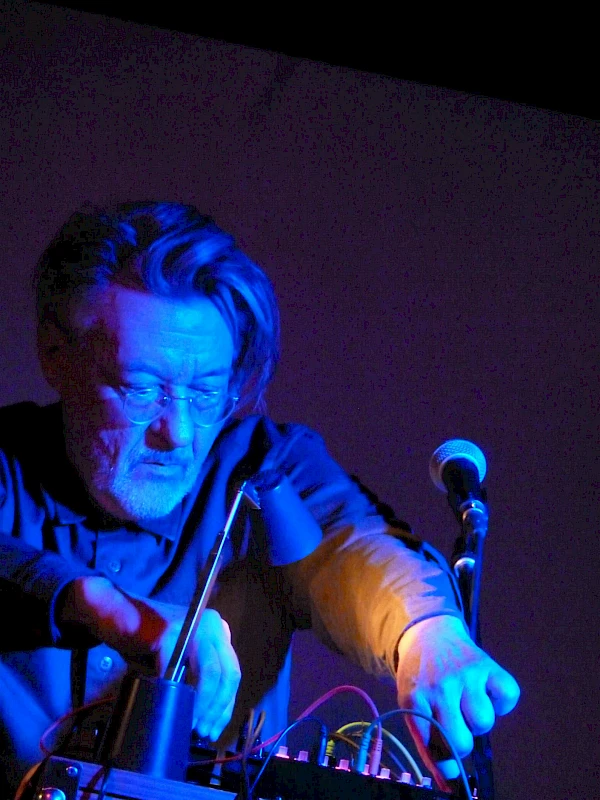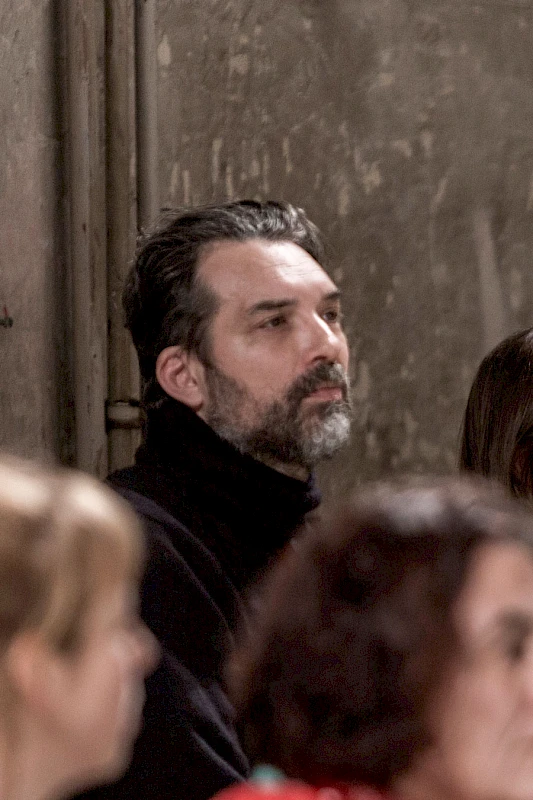 Igor
Dobricic
DRAMATURGY – Igor Dobricic studied Dramaturgy in Belgrade and obtained a Master of Arts in Performing Arts at the DAS Theatre in Amsterdam. He has worked internationally with Meg Stuart, Nicole Beutler, Keren Levi, Alma Söderberg and Guillaume Marie, among others. He is also a professor and mentor at the School for New Dance Development (SNDO) in Amsterdam. Since 2010, he has been working on Table Talks, a performative research project that has been showcased in Amsterdam, Berlin, Stockholm, Cairo, São Paulo and Vienna. He has been an active part of Jenny Beyer's team since 2008.
Anne
Kersting
DRAMATURGY – Anne Kersting is a dramaturge and curator for dance and performance. From 2007 to 2011, she was the Director of Dance and Live Art at Kampnagel in Hamburg, together with Jochen Roller. From 2014 to 2017, she was the Director for Dance and Performance at Theater Freiburg. Next to her work as a lecturer (FU Berlin, Theaterakademie Hamburg, Performance Studies Hamburg), mentor (K3 | Tanzplan Hamburg, Dampfzentrale Bern) and jury member (NPN) she has been a permanent member of Jenny Beyer's team since 2012, as well as for Antje Pfundtner, Josep C. Garcìa, Patricia C. Mai and Mickaël Phelippeau.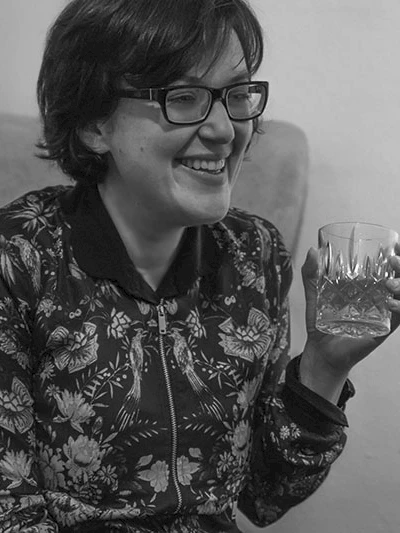 Helena
Ratka
FILM(-DOCUMENTATION) – Helena Ratka is a filmmaker and musician. She studied Visual Communication and started DJing and writing sound tracks for her movies as a student. She has made videos and music at a variety of theaters. Together with Sophia Kennedy, she is part of Shari Vari, a duo that is musically at home somewhere between pop and club music. In October 2020, she released her debut album Front View under her pseudonym Pose Dia. She documents the OPEN STUDIOS since 2019.
STÜCKLIESEL
CREATIVE PRODUCING – Stückliesel is a small collective of performing arts producers and dramaturges. In cooperation with artists, performers, independent groups, academics, cultural institutions and initiatives, they conceptualize and carry out national and international dance and theater productions, performances and installations. They also specialize in artistic coaching and consulting. They manage, accompany and produce Jenny Beyer's work since 2017. www.stueckliesel.com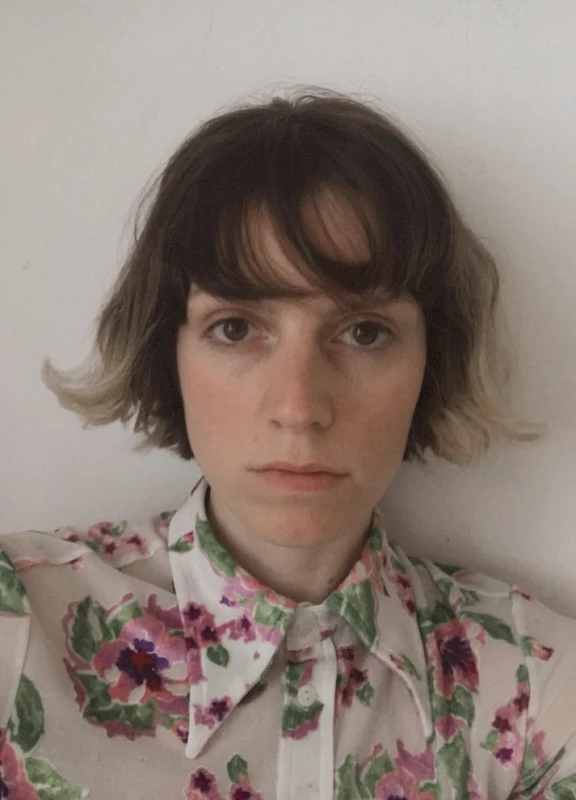 Gloria
Brillowska
COSTUME – Gloria Brillowska studied at the HAW Hamburg. Since 2013 she has been working as a freelance costume designer for various directors and choreographers, including Jenny Beyer, Schorsch Kamerun, Felix Kubin, Jonas Woltemate and Dennis Seidel, among others at the Schauspielhaus Hamburg, Kampnagel Hamburg, Elbphilharmonie, Stuttgart State Theater, Residenztheater Munich, Theater Basel, Ruhrtriennale, Volksbühne Berlin, HAU. She creates stage costumes and equips music videos for Stereo Total, Felix Kubin, Erobique, Die Goldenen Zitronen, Shari Vari, Odd Couple and others.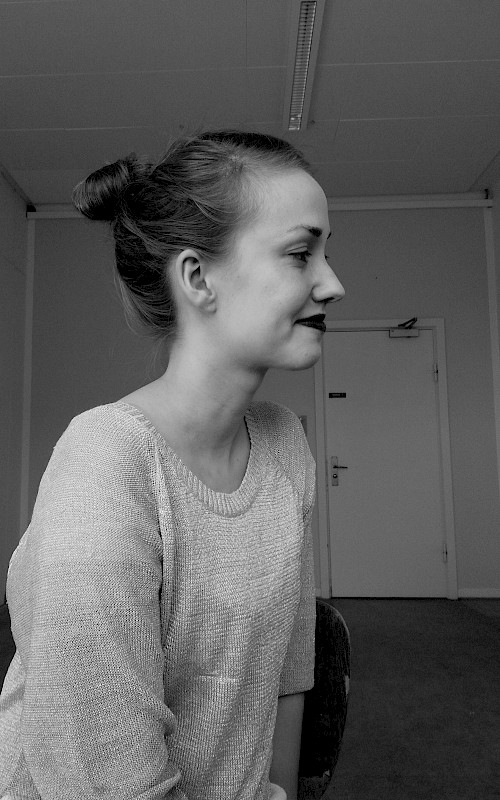 Mara
Nitz
ARTISTIC COLLABORATION – Mara Nitz studied Communication and Media, English Literature and Theatre Studies in Leipzig and Istanbul as well as Dramaturgy at the HfMT Hamburg. Internships at the Theatre and Orchestra Heidelberg, National Theatre Mannheim and the Schaubühne am Lehniner Platz in Berlin. 2018 she participated in the Summer Residency at the International Summer Festival at Kampnagel. During the Aarhus Festival 2019 she performed with the Danish-Austrian performance collective SIGNA. 
Photos: Thies Rätzke, André Wundsdorf, Pelle Buys, Jetzmann, a.o.